Home
›
La Tale
›
General Discussion
[Notice] Migration FAQ
MuziqVert
Posts: 31
Papaya Play
Beginner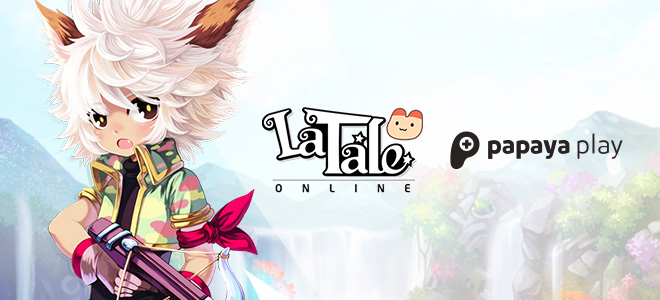 Welcome to Papaya Play!
Below you will find the answers to the questions that are most often asked by the players of La Tale. If you have any other questions, please post your question and we will answer it as soon as possible.
✮
What is Papaya Play?
Founded in 2016, [Papaya Play] is the unified web launch portal of [Vertigo Games America, Inc.] Through Papaya Play, Vertigo Games provides quality service for users of its currently supported titles, BlackShot (FPS) and Dekaron (RPG).

The Papaya Play team is comprised of experienced publishers who are devoted to online game publishing in all genres, and are very excited to service the La Tale community

✮
Why Should I Transfer My Account?
OGPlanet's discontinuation of service on June 28th will cause all legacy character data on their servers to be lost. Your invested time and contributions to La Tale are very important to our team, and in order to receive your legacy account rewards, you must transfer to Papaya Play servers through the account transfer service, which is *only available for a limited time*. Use this page to begin the transfer process from OGPlanet to Papaya Play.





✮

Will my game data be transferred to Papaya Play?


Unfortunately, your game data will not be moved as part of the transfer service. The transfer service will designate your account as a legacy La Tale account, which will entitle you to special perks and rewards following the relaunch on Papaya Play.


✮
When can I start playing La Tale on Papaya Play?
La Tale will officially relaunch through Papaya Play on June 28th, 2017. Until the launch date you can still play La Tale on OGPlanet servers, though we highly recommend that you complete the migration process as soon as possible to ensure that you maintain your unique account name and receive your migration rewards.

✮
How do I transfer my Social ID?

You will have to login on OGPlanet Portal Website (https://id.ogplanet.com/login.og) and then go into your "My Account" settings and manually setup a password in order to transfer your account date to Papaya Play.
Team Papaya Play



and 6 others.