Home
›
BlackShot SEA
›
Event & News
[NOTICE] BlackShot SEA GM Recruitment
DSHDIABO
Posts: 821
BS ServerHead
Intermediate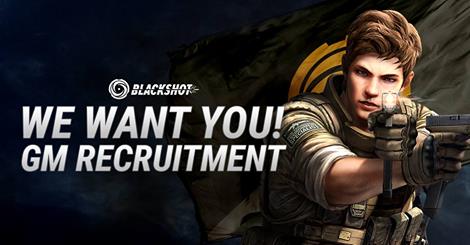 ✪

Would you like to be a GM?
The Blackshot GameMasters are looking for new GameMasters (GMs). If you would like to join our team, and help us to support users and improve our game, please check the information bellow and send us your application:
•
You must be able to speak and type English fluently. Of course it is appreciated, if you can speak more languages;
•
You must have a microphone and Discord for Team Communication. (Work from home);
•
You must be at least 18 years old;
•
You must have enough free time to fulfill the obligations needed to be a GM, especially in the prime times. (2-3 hours per day);
•
You need at least 250 hours play-time in BlackShot SEA;
•
You must have the ability to work with others in a team to accomplish goals together;
•
It would be nice if you have experience in forum moderation and community involvement;
✪

How to Apply:
If you think you fulfill all requirements to become a GM, then apply for the job by clicking the link:
APPLY NOW!
If you fit the needed criteria we will contact you via email. So do check your email often!
and 34 others.