Home
›
Dekaron
›
General
Enhancing Helpyron pants to +7........................??????????
heildestru
Posts: 167
Approved Member
Trainee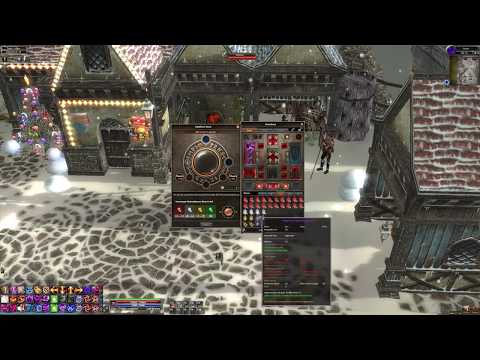 This was another one of those nails in the coffin for me.. I have no idea what they have done with the helpyron enhance rates..
Is it really that impossible to make +7 ?, if it was a normal piece of gear and you would throw in a 35% talisman on +7 atempt 5x times in a row it would eventualy go to +7.. But what is this ?? They lowered the rates so only hackers with 100% talis can have helpyrons over +6 -7 ?
There even was this one time i failed ( 10x Times on +1 ) 10.... im NOT even joking..
Anyway yea... guess they want you to open boxes and sell-re sell untill you have like 100-150b so u can make one piece +7.. so far i wasted around 70 and they are +3..
So.. yep im sorta done with this game in a ( log in everyday ) sorta way, im going to make a decent dksq set and just do some dksq here and there, maby make a small little montage eventualy, Trying to reatch a new goal of making 1m Crits on the stones, currently up to 800-850k, so should be possible =),
Good luck to all those poor souls trying to craft in this game, and happy new year to everyone
Here is a late X-mass gift to papaya ; (_)_):::::::::::::::::::D~~~~~~~~~Scamers~~~~~~
Since Gametribe opened dekaron i have allways loved to make dekaron videos,
Hit me up for video suggestions/ideas and requests and maby il make it a reality.
Check out my Yt channel For entertaning videos all from
and lots and lots more <3