Home
›
BlackShot Global
›
Suggestions
THE UPDATE: REVOLUTION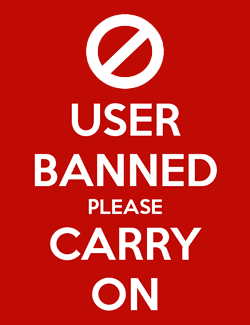 cubanyeah
Posts: 3
Member
Beginner
Hey, Im an old player, i mean it. So this update was a good try, but it changes everything. The little things about this game the good ones were removed, while most of the bad stuff still around. Here is a short brief review, I would recomend no to delete this since it might help you reinforce the update.
1st. The most touching, and bothering feature is the removal of headshots. This was a game where you could choose to be a headliner, to be a sniper, or to be a sprayer, with smgs and even riffles. Now Headliners are useless and that good sensation of hitting a headshot is completly gone. I rather playing COD with better graphics for that.
2nd. Snipers are a joke, you can't kill 1 shot, but get killed 1 shot. I have no idea if it was that specific player's sniper but i was getting one shot while i shot him 1st. NO I DIDNT HIT HIS LEGS (OLD PLAYER REMEMBER)...
3rd. The accuracy of every weapon is just nuts; none hits the actual cross hair, meaning its more luck than actual aim.
4th. There is no permanent weapons, what do you mean by i have to pay an insane amount to restock it(Repair it). Its rly slow to make bp in this game.
5th. It is still pay2win, huge advantages over non cash players, tho I have to say it was a good thing to make medkit GOLD.
6th. A whole other game, even tho it looks the same and the switch glitch is still a thing, when people join it still freezes.
7th. I quit before this update had a whole year without looking into it, but this is a bad turn blackshot, UI is not appealing.
Overall I will gladly provide an idea that will suit most of the players hoping this update will be something like..
INSTEAD OF UPDATING YOU CAN OUTDATE IT. We were happy with the once old blackshot.
Thats all I have to say, as of now I'm inactive nor thing of opening the game ever but here with a last hope.
Trust me, you are gonna loose everyone if something is not done SOOON.