Home
›
BlackShot Global
›
Event
[BS-GLB EVENT] Operation Scarecrow : Day of Terror - Finished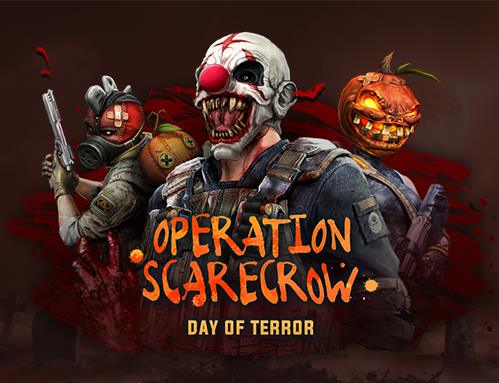 Hello BlackShot Global soldiers,
It's Halloween, and the Day of Terror has begun! Many events, MANY rewards.
Here's a good way to start: Invite all your friends, complete at least 5 games and stay online for 1 hour between 6pm to 10pm CET. You'll be able to collect the Nightkin Backpack, Uzi Graffiti, AWP Specter, Zombie Hand and Eye, and be in a lucky draw for for the MSR Phoenix, HK 416 VTG Specter and waaaay more, including the special event ELIMINATE THE KING OF GM MONSTERS!
Invite all your friends and come to celebrate the Halloween with us in BlackShot!
Happy Halloween!
Team BlackShot
This discussion has been closed.