Home
›
BlackShot Global
›
Event
[BS-GLB EVENT] FLAG MASTER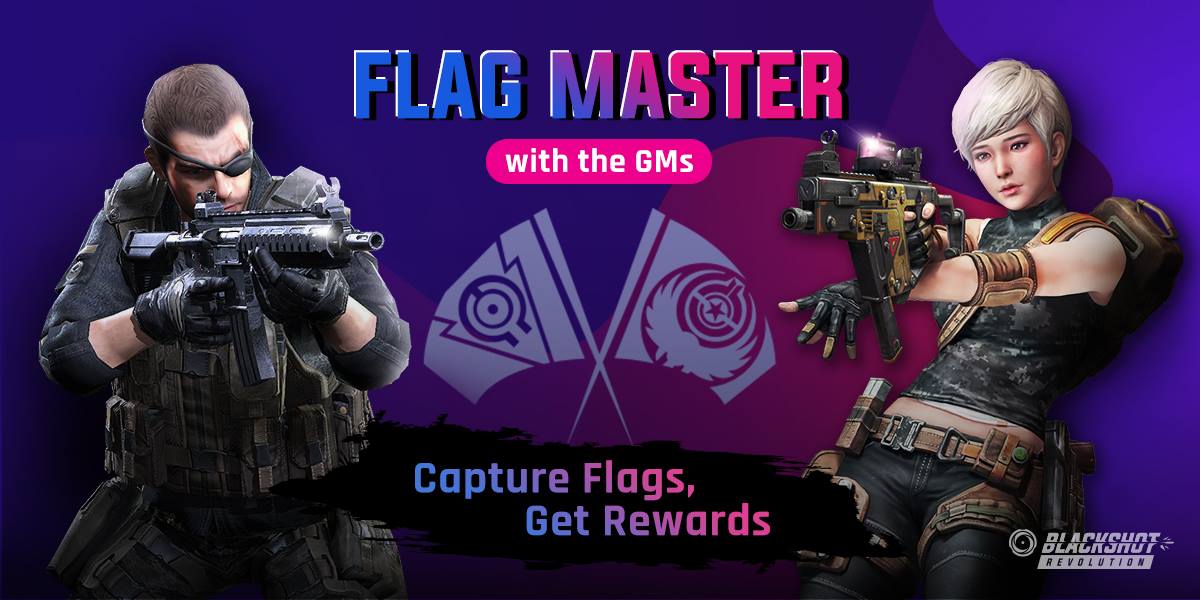 Hello BlackShot Global soldiers,
Happy second week of 2019, mercs. The GMs want to know if you're any good at capturing flags!



✪
Event Mechanics:
- Between 7-17 Jan, the GMs will host TFM matches every weekday evening. The room location and password will be announced in the lobbies;
- Join the room and capture as many flags with your team to be rewarded;
✪
Event Rules:
-
Only one tier of rewards can be achieved each match;

- Rewards are only for every member of the winning team;
- You can participate once a day;


-
Rejoining is not allowed and you need to be on the final scoreboard;

-
Improper behavior will result in being kicked and block from the event;



✪
Event Rewards:



-
0 Captures: 10,000 Gold;

- 1 Capture: Tarantula 45 3d;
- 3 Captures: MP7 Sakura 3d;
- 5 Captures: AWP Redstar 7d;
- 7 Captures: SAR21 Urban 7d;
This discussion has been closed.