Home
›
War Rock
›
Technical Support
[SOLUTION] unknown software exception (0xc0000409)
HGMPain
Posts: 151
Approved Member
Trainee
Hello everyone,
If you are experiencing the following issue:
Try to do these steps:
- Make a clean uninstallation of WarRock and delete the existing folders of the game (if there's still any).
- Use CC Cleaner and run it. Cleaner > Run Cleaner and press "Continue". Wait for the cleaning process to finish. Then next, Click "Registry"> Scan for Issues> and select "Fix Selected Issues". Until it shows "No issues were Found".
- Update your drivers and your Anti-Virus.
- Restart your Computer and download clean/new copy of WarRock client at
https://warrock.papayaplay.com/warrock.do?tp=download
.
- Temporarily disabling your Anti-Virus, Firewall and Windows Defender before installing and running the game.
- We also recommend running the game as "Administrator" to avoid further issues upon opening the game client.
If you are still experiencing the issue please do not hesitate to contact us by sending a ticket.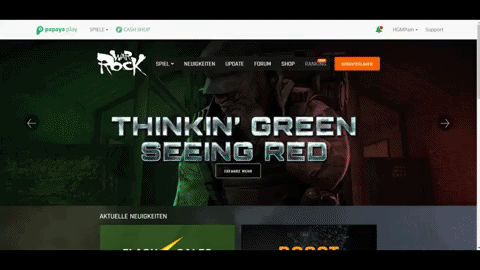 Best regards,
War Rock Team
This discussion has been closed.