Home
›
BlackShot Global
›
Event
[BS-GLB EVENT] Mr Bombastic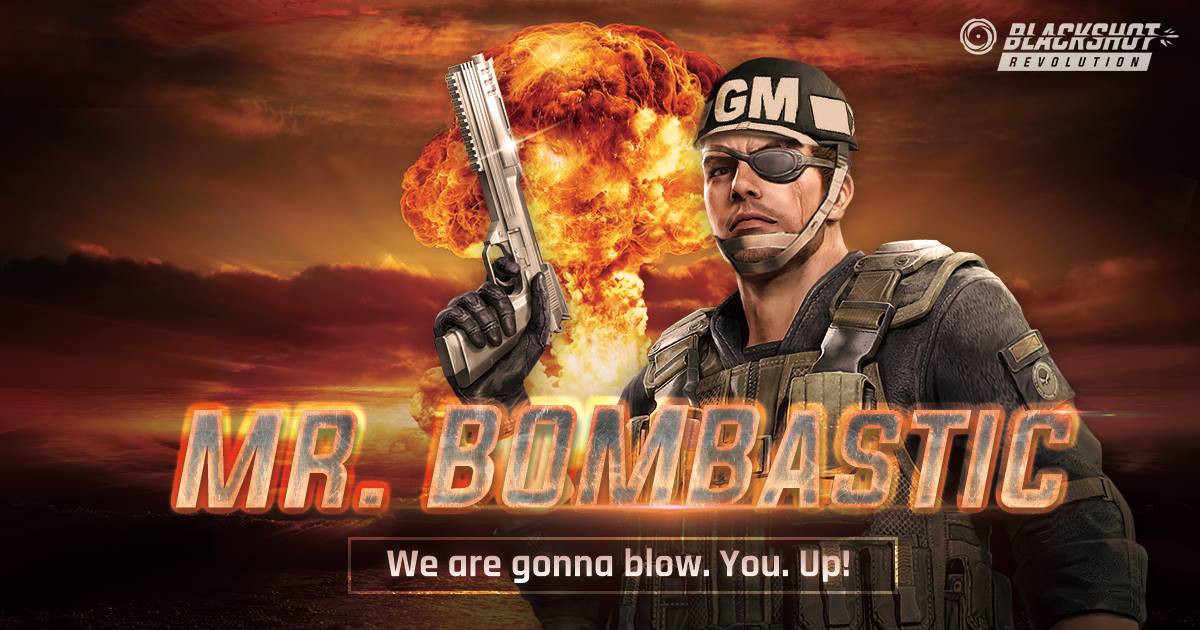 Hello BlackShot Global soldiers,
How well can you Search and Destroy, merc? In this special edition GM event, you will only be rewarded based on bomb detonations or defusals!
✪

Details
- Every weekday evening, the GMs will host an SD match. They will announce the room location and password via lobby announcement.
- Enter the password and join their room.
-Your team will be rewarded based on the total number of bomb detonations and defusals by the end of the match.
✪
Rewards
These rewards go to BOTH teams, regardless of win or lose, based on the combined number of detonations and defusals. Rewards do not stack.
- 0-3: 5,000 Gold
- 4-5: FMG Tuning 5d
- 6+: RFB Tuning 7d, 5,000 Gold
✪
Notes
-You can only participate once a day.


-Improper and/or abusive conduct can get you booted from the room and penalized.


Team BlackShot