Home
›
BlackShot Global
›
Event
[BS-GLB EVENT] Battle of the Cities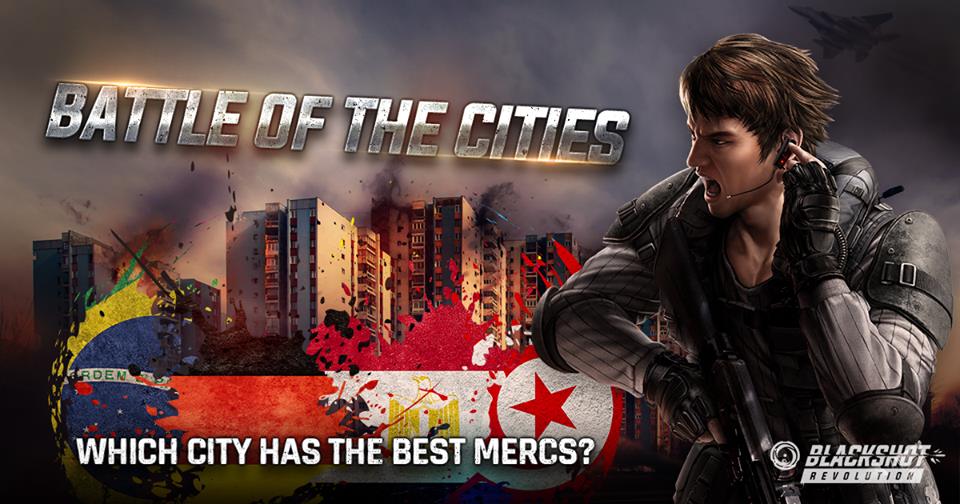 Hello BlackShot Global soldiers,
It's time to settle the debate: Which city has the best mercs?! Sign up for your city of choice, attain the most match wins, and win!
- 8 Apr - 22 Apr (Signups)


- Sign up for a city you wish to fight for.


- Achieve as many kills as possible alongside players who signed up for your city.


- Each city will be ranked based on total kills (plus an additional hidden criteria to be revealed on 22 Apr).


- All players who signed up will be rewarded based on their city's rank at the end of the event.
- 1st: HK416 Leopard 7d, Desert Eagle Legion 7d


- 2nd: Kriss Vector Azure 3d, Multi-Weapon+ 3d

- 3rd: Med Kit+ 3d

- 4th: 5,000 Gold