Home
›
BlackShot Global
›
Event
[BS-GLB EVENT] EASTER HUNT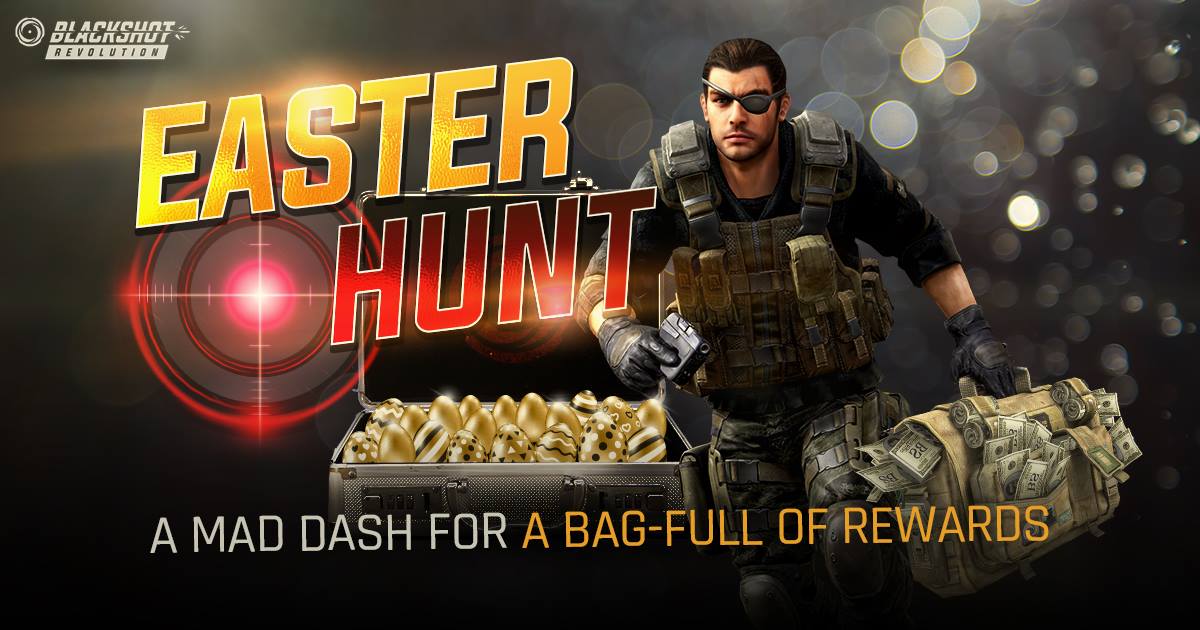 Hello BlackShot Global soldiers,
Happy Easter, mercs! Are ya ready for an Easter hunt for great rewards? This Sunday, from 22-26 Apr, the GMs will host a series of Running Man matches. Grab the bag and hang onto it to climb the rankings!
•

Every night during the event period, the GMs will host a Running Man match.
•

The room location and password will be announced via in-game lobby announcement.
•

Join the match and capture the money bag as many times and for as long as possible.

•

You will be rewarded based on your performance (see below).

•

You can only join this event once a day.

•
Abusive behavior will disqualify you from this event.
•

1st place: AWP VTG Blaze 3d

•

2nd place: HK VTG Specter 3d

•

3rd place: MP5KPDW-H 3d

•

Everyone else: 5,000 Gold

Team BlackShot
This discussion has been closed.