Home
›
BlackShot Global
›
Event
[BS-GLB EVENT] Bring It On!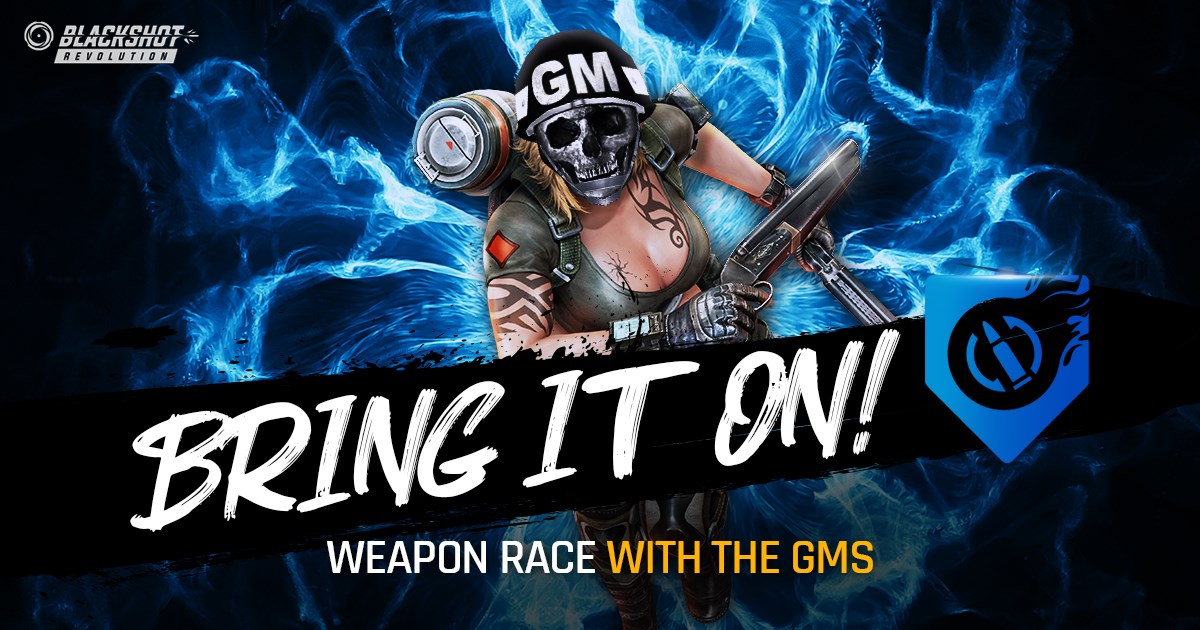 Hello BlackShot Global soldiers,
This month, the GMs challenge you to a race...Weapon Race, specifically! If you can prove to them that you love the race for superior firepower more than you love yourself, rewards will be yours!
✪ Duration
9-30 May, Mondays, 2100HRs CET
✪ Details
-Every Mon evening, the GMs will host a WR match. They will announce the room location and password via lobby announcement.
-Enter the password and join their room.
-Achieve the most kills and be rewarded accordingly!
✪ Rewards
MVP: HK416 VTG Specter 7d
MVP of losing team: HK416 Leopard 3d
Winning Team: AK-47 Gold 3d
Losing Team: 5,000 Gold
✪ Notes
-You can only participate once a day.
-Improper and/or abusive conduct can get you booted from the room and penalized.
Team BlackShot