Home
›
BlackShot Global
›
Event
[BS-GLB EVENT] R U HARDCORE?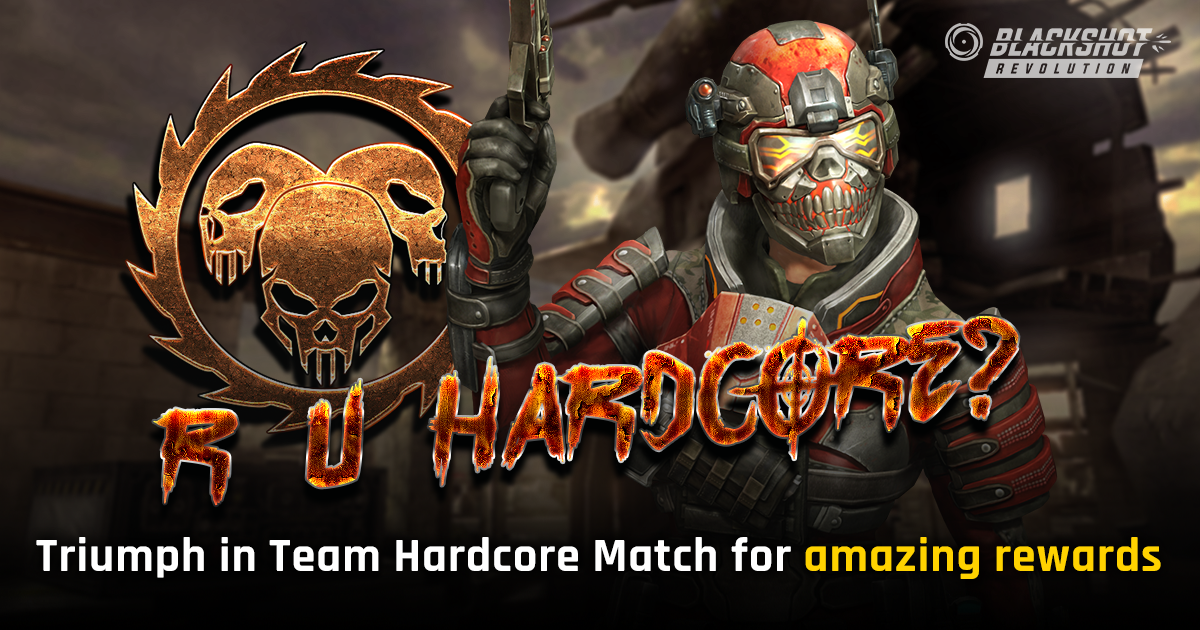 Hello BlackShot Global soldiers,
With the introduction of Team Hardcore Match, it's time to find out which of you can master this new mode and come out on top!
●
At the end of this event, we will calculate the top 100 players with the most match wins in Team Hardcore Match. The top 100 will be rewarded like so:
●
1st: AWP Specter 21d, AK47 SRM Omega 21d, Glock21 Dual White 21d
●
2nd: HK416 Omega 21d, Cheytac Azure 14d, Glock21 Dual White 14d
●
3rd: Blazing Glory NX1 Sniper 21d, Desert Eagle Crimson 14d
●
4th-10th: NX1 Cyclone 14d, NX1 Knife 7d
●
11th-20th: SCAR Omega 14d, Med Kit+ 3d
●
21st - 50th: FMG Tuning 7d, Med Kit+ 3d
●
51st - 100th: Speed Kit+ 3d, Med Kit+ 3d
●
Violating our abuse policy is grounds for disqualification from this event.


Team BlackShot
This discussion has been closed.