Home
›
BlackShot Global
›
Event
[BS-GLB EVENT] BlackShot Horror Picture Show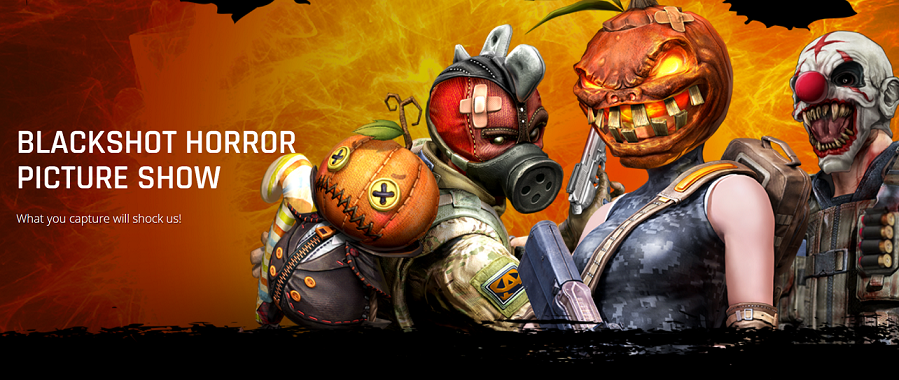 Hello BlackShot Global soldiers,
It's Halloween, so we want you to share your most horrifying in-game moments! Here's what you do:
-
Take a Halloween-themed screenshot. It can be in any Halloween-themed map, utilizing Halloween-themed items and outfits. Get creative!
Ex: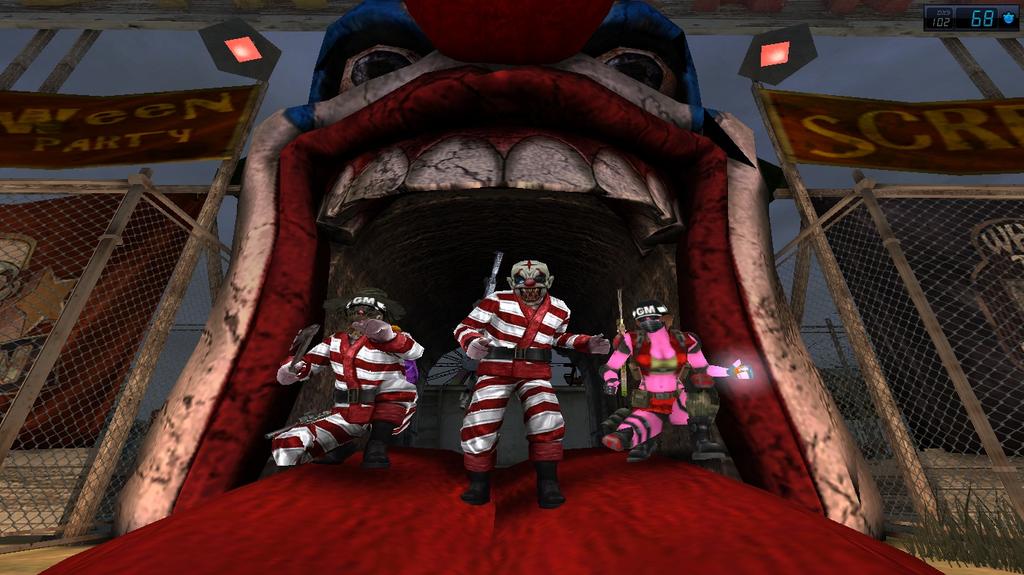 -
Screenshots can be taken with the Print Screen button on your keyboard and located in My Documents -> BlackshotScreenshot
-
Post your screenshot on this official forum post and your own personal Facebook page. Tag the BlackShot Global Facebook page in your Facebook post.

Ex: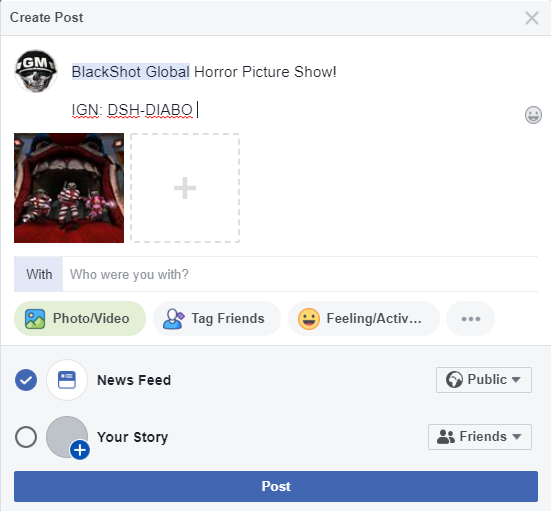 -
Include your IGN in your forum and Facebook post.
-
The Top 5 screenshots will win the grand prize, while everyone else gets a participation reward.
-
Screenshots must not be edited.
Rewards:
- Top 5:
Holy Rifle 14d
- Participation:
Zombie Hand 3d


Team BlackShot
This discussion has been closed.