Home
›
BlackShot Global
›
Event
[BS-GLB EVENT] 200% Holiday Boost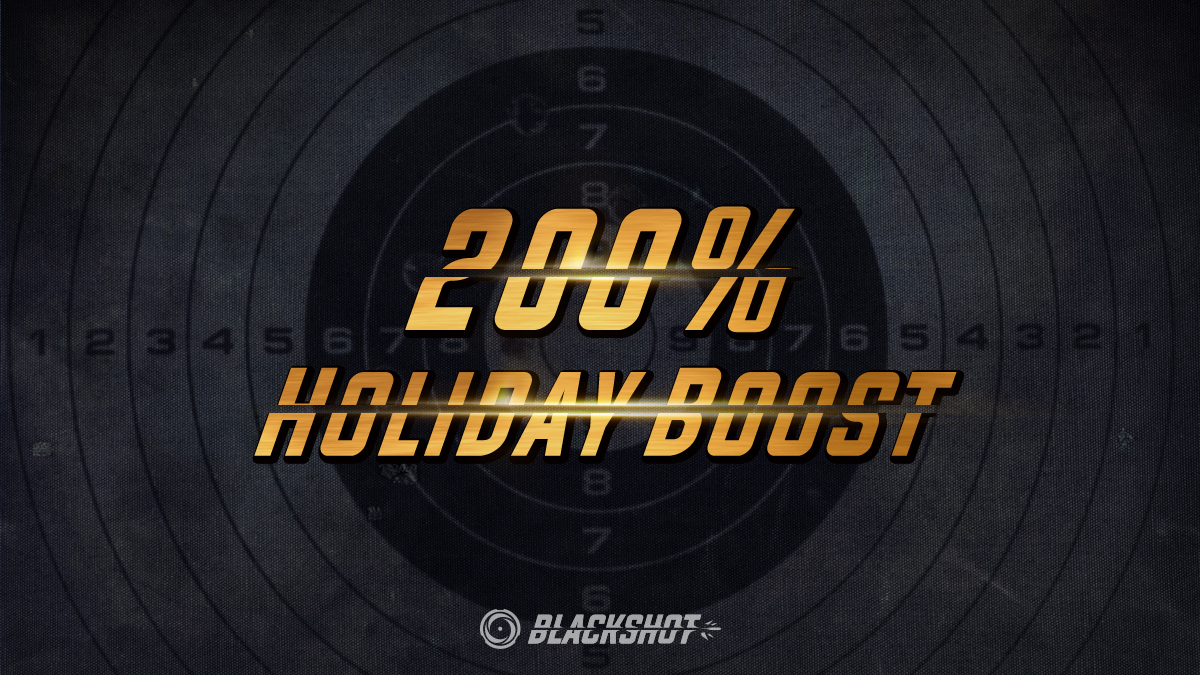 Hello BlackShot Global soldiers,
Nothing like a little extra Gold and EXP to go along with your holiday season!
✪
Duration
- Every Friday 1800 - 2400 HRS CET
- You know the drill! Put on your war face, grab your best weapons and reap double EXP and Gold on all servers and modes every Friday evening this season!
This discussion has been closed.