Home
›
BlackShot Global
›
Event
[BS-GLB Event] Rising Hearts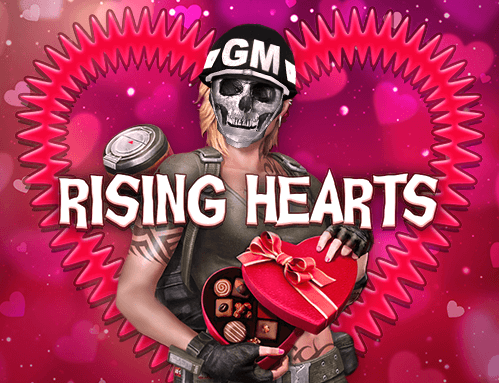 Hello BlackShot Global soldiers,
Show your love for BlackShot by joining the GMs in TFM or SD! You'll accumulate Heart Points based on how many defusals/detonations and flag captures you achieve and be richly rewarded the more points you have.

✪
Duration:
13 Feb - 9 Mar, Tuesdays and Thursdays 2100HRS CET
✪
Details:
-At the above timings, the GMs will host either an SD or TFM match, announcing the room location and password via in-game lobby announcement;
-Join them and commence battle;
-You will be rewarded based on whether your team wins or loses;
-Additionally, each successful bomb defusal/detonation or flag capture will award you 1x Heart Point. The number of Heart Points you have at the end of the match will be calculated to grant you an additional reward;
-Abusive behavior can disqualify you from this event;



✪
Rewards
:


Winning Team: M4A1 DG-C+ 3d or NZ1 Uzi+ 3d
- 1 Heart Point: Heart Grenade+ 1d
- 2 Heart Points: MP5K Rising Heart+ 1d
- 3 Heart Points: M4A1 Kitty+ 3d
- 5 Heart Points: M24 Rising Heart+ 3d

Team BlackShot
This discussion has been closed.