Home
›
BlackShot Global
›
Event
[BS-GLB EVENT] Clan Wars Feedback (finished)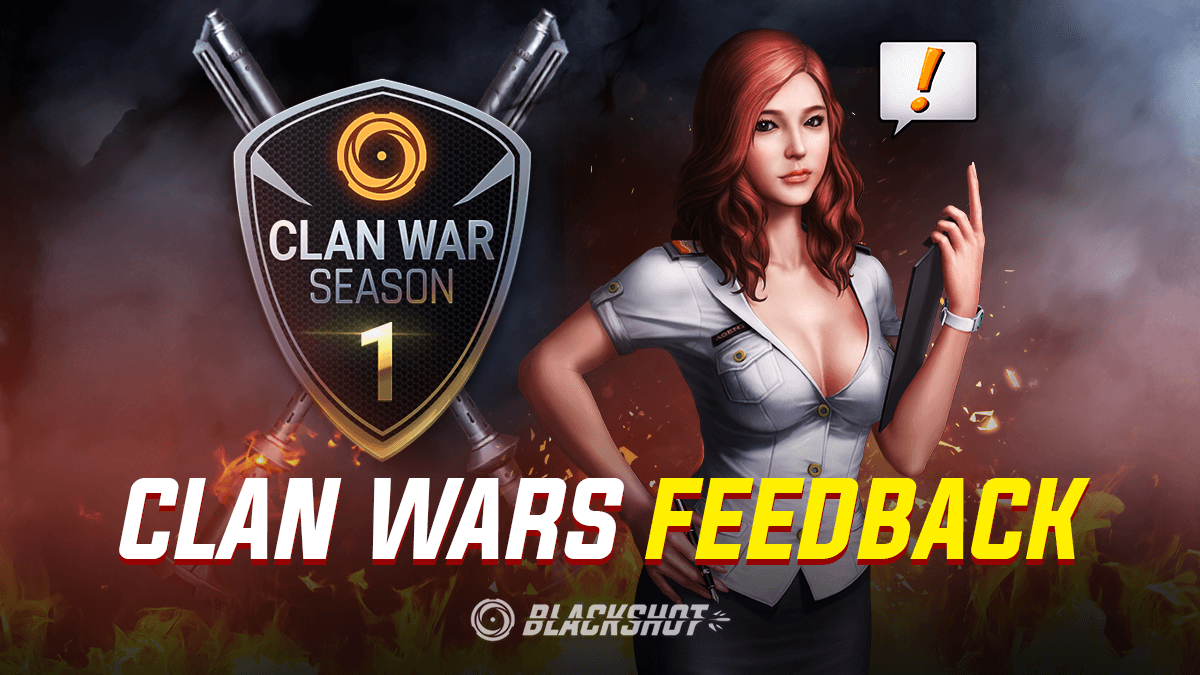 Hello BlackShot Global soldiers,
Nothing produces great feedback like good ol' fashioned battlefield experience! We would appreciate if you could all share your suggestions to improve Clan War mode on this topic.
✪
Event Mechanics:
-
From 12.02.20 to 06.04.20, you need to
share your improvement suggestions for the reintroduced Clan Wars mode on this forum topic;
-
All players that leave their constructive feedback will receive a participation reward and we will select 5 lucky winners that will receive a top reward;
-
All suggestions will be taken under consideration for future improvements on the Clan Server, independent of the event results;
✪
Event Rules:
-
We only only consider as valid participants players that leave constructive feedback;


-
You can provide multiple suggestions but we will consider all as 1 entry;



✪
Event Rewards:
-
Participation: G36 Neo Stricker+ 3 days;


-
5 Lucky Winners: MSR Crophonenix+ 15 days;


Team BlackShot
This discussion has been closed.