Home
›
BlackShot Global
›
Tips and Tactics
Info Guide: What is in my Supplybox?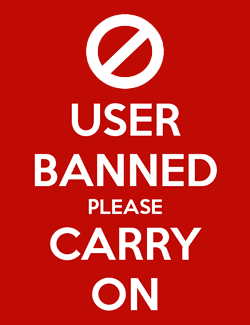 Trigger21
Posts: 42
Approved Member
Beginner
Just a re-post of the old forums guide :)
Credits for creating this guide go to: Just_A_Fail
A Supply Box is awarded to players upon level up, and each supply box contains items that can greatly help you in the game!
To open your Supply Box:
- In your game client, click on 'STORAGE' on the top menu.
- Click on the 'Item' tab.
- Double click on your Supply Box to discover what's inside!
* Note that BP given will vary from the list by +/- 500 base on some random variable factor
Rank || Class || Bounty Points (BP) Rewards || Other Rewards

Private ||

Private 1st Class || ???? BP || AUG Zebra 1 day || BP Bonus I 1 days

Corporal || 2.800 BP || Uzi Blue 1 day || XP Bonus I 1 day

Sergeant White || 15.000 BP || Dragunov Silver 1 day || BP Bonus I 1 day

Sergeant Yellow || 2.500 BP || SAR21 Assassin 2 days || Armor level IV 1 day

Staff Sergeant White || 5.000 BP || AWP Dragon 3 days
Staff Sergeant Yellow || 4.200 BP || AK47 Redfrog 2 days || XP Bonus I 1 day

Staff Sergeant Red || 2.600 BP || Uzi Red 2 days || Multi Weapon II 1 day
Sergeant 1st Class White || 7.600 BP || AWP Dragon 3 days || Magazine Extension II 1 day || Cross Helmet 3 days

Sergeant 1st Class Yellow || 3.800 BP || M4 Super 90 Metal 3 days || XP Bonus I 2 days

Sergeant 1st Class Red || 3.800 BP || M4 Desert 2 days || Extra Grenade Slot 1 day || Cross Helmet 3 days

Sergeant 1st Class Green || 3.800 BP || P90 Jungle 2 days || BP Bonus I 1 day

Master Sergeant White || 10.000 BP || Holy Rifle 3 days || Extra Gadget Slot 2 days || SWAT Helmet 5 days

Master Sergeant Yellow ||4.200 BP || AK47 Redfrog 2 days || XP Bonus I 1 day

Master Sergeant Red || 5.100 BP || CB-M2-JOL 2 days || BP Bonus I 1 day || SWAT Helmet 3 days
Master Sergeant Green || 6.100 BP || Dragunov Silver 2 days || XP Bonus I 1 day

Master Sergeant Black || 8.000 BP || Taurus Judge 3 days || BP Bonus I 2 days || SWAT Helmet 3 days